PINUP POSTERS
& ALTERNATE DVD COVER ART
Custom Made Fan Art
Sizes: 8 1/2 x 11, 11 X 17, & Larger
All COLOR unless noted
11 X 17 Poster Prints:
NEW BETTER BONANZA Map new source clear sharp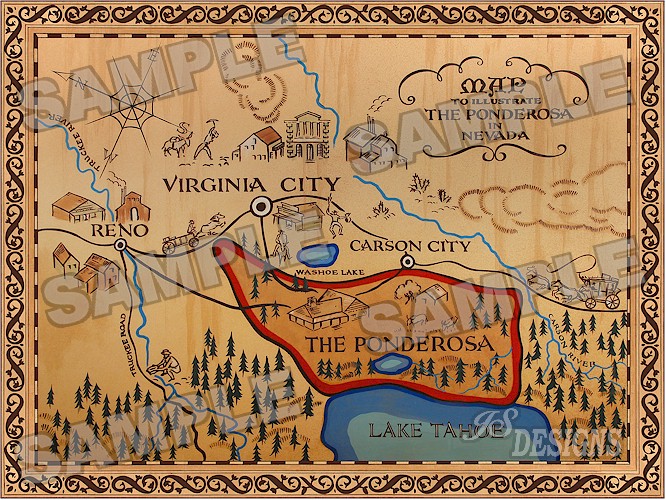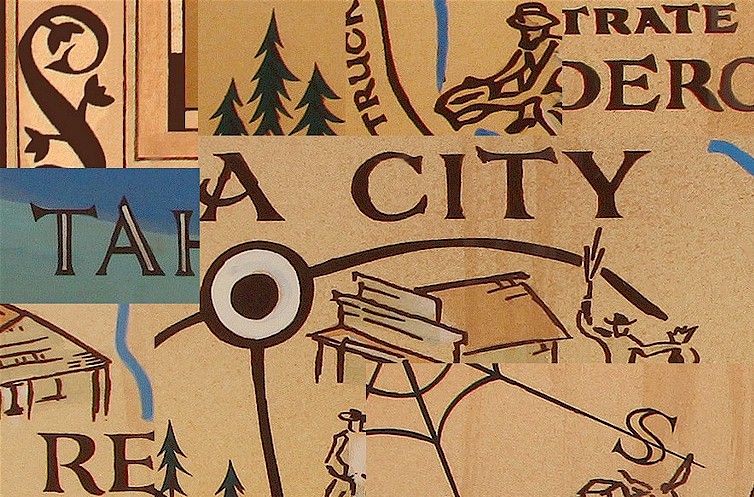 "

You may have seen, and bought this map before, I have! There are several
out there. All I've seen / bought have issues. NOT THIS ONE:

This is from a new high resolution source FROM THE ORIGINAL ONE USED FOR
THE SHOW. Made in MARCH 2012. NOT A COPY OF A COPY OF A COPY.

Even the last ones sold at the ranch were poorer copies. This has
had the colors corrected to match the original. Even the background tan
textures of the original is retained. Edges are all strait, clear, and
sharp. Lettering/drawings are all clear, strait, and sharp.
This is NOT DONE by taking a poor, blurry, or streached out print and
then sharpening/fixing it. I REPEAT: ALL OF IT FROM MY NEW SOURCE.

HIGH RESOLUTION PHOTO FROM THE ORIGINAL PAINTING!!!!!!!!!!!!

It is not streached out/compressed to fit a paper size. It is reduced
to fit a 11 x 17 tabloid size semi-gloss paper size, but only so the top
and bottom edges are not cut off. To keep the same ASPECT RATIO!
AGAIN: not not STREACHED to fit, Reduced to fit, there is a difference.

The final of this print is: 10 1/2" X 14". with a small white border
around it beyond that measure size (ROOM BEYOUND PRINT FOR FRAMING SPACE).
It is a little smaller on sides, like I said, to repeat, to keep the aspect
ratio and clarity and shape intact. It's not a bigger poorer
print reduced to make it clearer, it's a new original restoration.
LOOK at the detail sections in the photo and you will see the clarity
and quality of this print.

I always wanted a good print of this, and couldn't get get one without
being disapointed/let down in some way. So I took matters in my own hands
and this print is the result.

I am the only one selling this quality print (at this point). If it
appears elsewhere after April 2012, it will be a COPY of this print,
(and quality will be lost).

Also available, same map with "Burning" cast photo: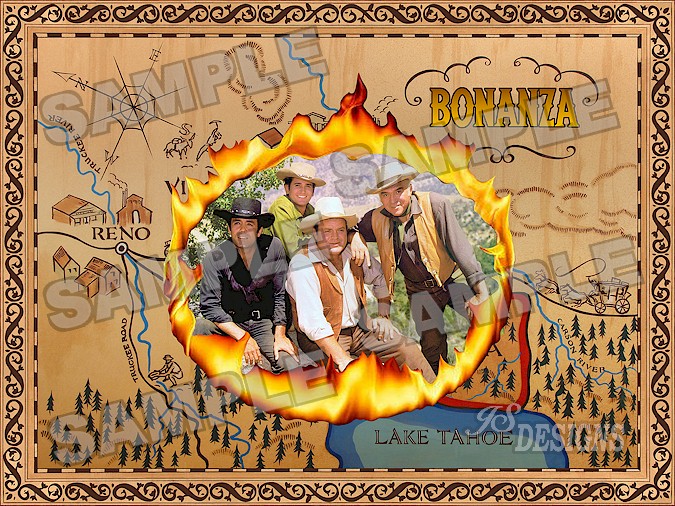 Other prints NOT ON AUCTION SITE: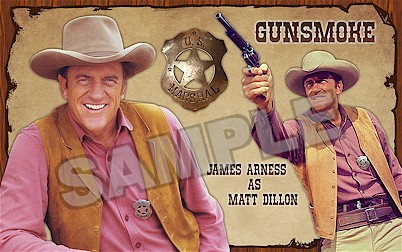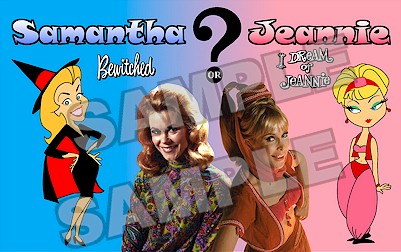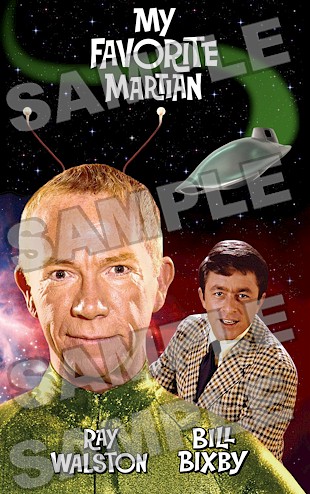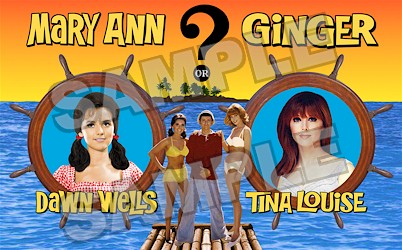 ---
Other Misc prints:


Get Smart Kaos Logo Poster print
This is printed 11 X 17 but cut along angled lines.


Get Smart poster print




| | |
| --- | --- |
| Man From Uncle Poster Print | Jerry Lewis Nutty Professor Reworked German movie poster |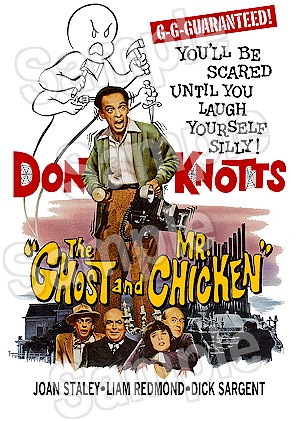 Don Knotts: Ghost And Mr. Chicken poster print
---
DVD Covers:

Poster Prints & Alternate DVD Covers for: SOON: Olivia Newton John concerts, specials. Smothers Brothers,
Wonder Years, Lou Grant series, WKRP In Cincinnati (original music), Mr Terrific 60's TV series, Blues Brothers,
Munsters, Bewitched, I Dream Of Jeannie, Gilligan's Island Movies, Carol Burnett Show. The Equalizer,
Sanford (without son) TV series, Rockford Files TV Movies.

I DO NOT SELL DVD'S, ONLY COVER INSERTS
Remade cover with corrected track listing. Some
or all of the copies of this have songs in different order
or missing.


Linda Ronstadt 1980 HBO Concert Alternate DVD cover insert

Linda Ronstadt: Live In Germany 1976
Alternate DVD cover inserts


Alternate Version:


I DO NOT SELL DVD'S, ONLY COVER INSERTS

Linda Ronstasdt 1977 Atlanta Concert
alternate DVD cover insert




I DO NOT SELL DVD'S, ONLY COVER INSERTS

Olivia Newton John "Hollywood Nights" TV Special
DVD Alternate cover insert.


Olivia Newton John 1980 "HBO TV Special"
alternate DVD cover insert
| | |
| --- | --- |
| The Don Knotts Collection DVD Alternate cover insert. | Smothers Brothers Boston Pops DVD Alternate cover |
Send suggestions for special design orders..

Questions, Design Requests & Prices:
email: jsstcb@att.net.com